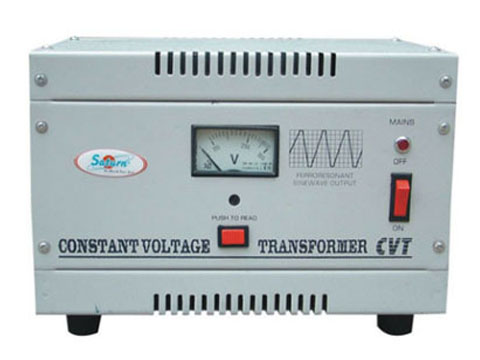 Constant Voltage Transformer
CVTs are produced by using state-of-the-art Ferrow resonant technology. The product is highly economical & reliable.
It gives you instantaneous voltage regulation no transient, no spikes, sinewave output, noiseless operation and high isolation between output & input.
Recommended for Computers, Fax, Bio-medical Equipment, Telex, Telecom Equipment, Color Photography Lab etc.

Minimum Maintenance
Instantaneous Short Circuit and Over-Load Protection
No Semi Conductor or Moving Parts Used, Short Term Overload Capacity
Excellent Spike, Surge Suppression.
Low operating temperature